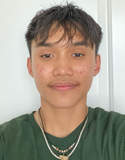 Deejay Bui is a graduating senior from Chino Hills High School. He will be attending the University of California, Berkeley and will be studying Molecular and Cell Biology in the Fall. Deejay aspires to live up to his fullest potential and secure an educational opportunity at a reputable institution to expand his learnings, knowledge, and skills. Deejay's goal is to become a pediatrician.
"If you're happy doing what you're doing, then nobody can tell you that you're not successful." - Harry Styles
---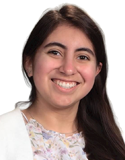 Miranda Escobedo is a senior at El Camino High School and has achieved over 80 units of transferable college credit while dual-enrolled at her local community college. She will be attending University of California, Davis in the Fall as a biochemical engineering major. She demonstrates organization, communication, and team-working skills that help her balance leadership positions in her life. Miranda is an event manager for her school as well as a co-founder for a 501c(3) non-profit corporation (4OurPlanet). Additionally, she is currently involved in bioengineering undergraduate research at multiple colleges to learn more about ocean health. Miranda's dream is to be a researcher and problem fixer in environmental sustainability.
"Do something. There are always a million excuses, but you'll find that you regret more of what you didn't do than what you did do. Go for it. Make it, break it, fix it. Now's your only chance." - Miranda Escobedo
---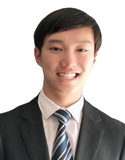 Minle (Mike) Guo is a senior at Cerritos High School and will be attending University of Southern California in the Fall. He is the president of the speech and debate club and part of the Model UN team at school. Minle also founded a youth speaking and leadership club sponsored by an international organization and works independently as a tutor to many students. He's quick-witted, precise, and driven. Minle's dream career is to be a personal injury attorney to help those who have been unjustly hurt.
"Knowledge is power, and wisdom is knowing the right way to use it" - Minle (Mike) Guo
---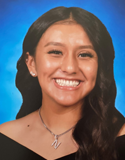 Natalie Larios is a graduating senior from John C. Fremont High School, who will be attending UC Irvine to study Public Health. Natalie maintained a distinguished 4.2 GPA and received several academic excellence awards. She served as a community activist and student health leader in her position with Kaiser Permanente and UMMA Teen clinic. Natalie hopes to achieve her goal of becoming a part of the 4.3 % of Latinas to obtain a Ph.D. level degree to set an example of how far hard work and determination could take you.
"The best thing I have learned throughout high school is to never second-guess yourself. Success comes in all shapes and sizes, and what matters the most is that you enjoy every single second of it.." - Natalie A. Larios
---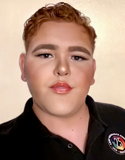 Gee Pineda is a senior at the University of California, Riverside and will continue their education for another year to travel to Florence, Italy (UCEAP), Washington D.C. (UCDC), and Paris, France (UCEAP). Gee demonstrates excellent leadership skills, commitment to community service, and is highly motivated. As an honors student and Mellon Mays Undergraduate Fellow (MMUF), Gee has not only conducted advanced research, but has presented in national symposiums and conferences and plans to continue their work as they aspire to become a professor and mentor for other LGBTQ+ students. After graduating in the Spring of 2023, Gee plans to pursue a doctoral degree in which they can continue organizing for social justice issues, and further an activist-scholarship approach to their research endeavors and advocacy efforts.
""The radical legacy left behind by our fallen ancestors needs to guide us in every step, choice, and challenge presented to us. We need to center our most marginalized communities in our social justice work--and in our ways of thinking--so nobody is ever forgotten or lost again."." - Gee Pineda
---
Go to main navigation