BRANDON BUNUAN – Brandon is a graduate of Torrance High School. In high school, Brandon was a straight A student. He grasped difficult concepts rather quickly. For example, he received A's in AP Calculus, Chemistry, Statistics, Physics & Engineering and Macroeconomics. He also has dedicated numerous hours volunteering for local organizations and received several awards for his sportsmanship. Brandon will be attending the University of California, Irvine majoring in mechanical engineering. .
I have become grateful for discovering some simple pleasures in life and learned how important a balanced lifestyle is for one's health and happiness. - Brandon Bunuan
---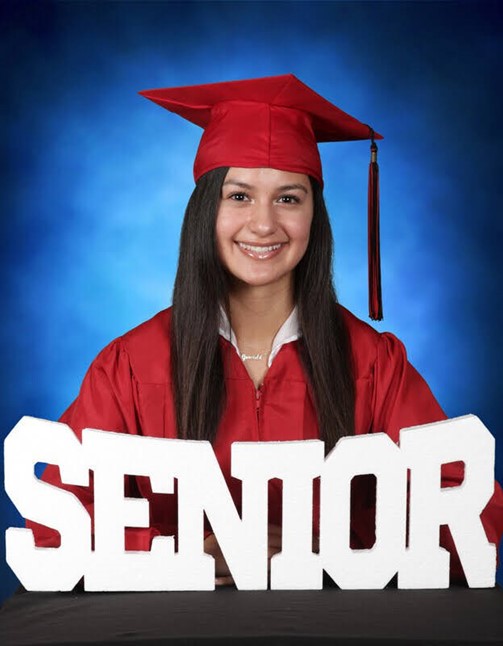 GRACIELA AYALA – Cis a graduate of Westchester High School. She served as Student Council President and President of the Upward Bound Math and Science Programs. From 2019-to present, Graciela received several academic excellence awards that include AP Scholar of Distinction and AP Scholar with Honor. She graduated top of her class. Graciela also played soccer on the varsity team and volunteers for several community organizations. Graciela will be attending University of California, Los Angeles, majoring in Biological.
"Because of the pandemic, I realize that I am capable of handling new and challenging situations. It gave me more confidence in myself, my abilities, and my adaptability. It assured me that if I can handle this, I can handle anything." - Graciela Ayala
---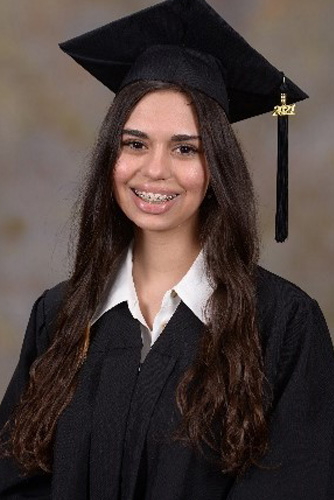 AMANDA BAILEY – has been a member of the International Baccalaureate program in Costa Rica since 2019. She has been able to give her unique perspective of experiencing the pandemic in a foreign country. During this challenging time, she maintained a 4.23 cumulative GPA while also performing as principal chair for viola. Amanda demonstrated her spirit of volunteerism by co-founding a project to assist with promoting small, local businesses in her community to combat the financial setbacks brought on by the pandemic.
"I saw innovation and perseverance all around me as people adapted to their new conditions, and this inspired me to do the same for myself." - Amanda Bailey
---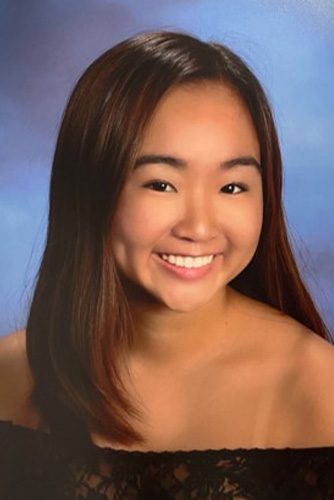 RACHEL ALEXIS ARAKAWA – is a scholar athlete who maintains a stellar GPA. As a starter on her CIF Division 1 championship basketball team, she has earned many accolades such as Defensive Player of the Year. In addition to her athletic and academic successes, Rachel has also earned the Girl Scout Gold and Silver Awards and is an Eagle Scout candidate. She spends her spare time volunteering at several hospitals such as Kaiser, UCLA, and Torrance Memorial.
""I have learned to be more flexible and adapt to the environment, opening my eyes to what I can do differently in the things that I can control." - Rachel Alexis Arakawa
---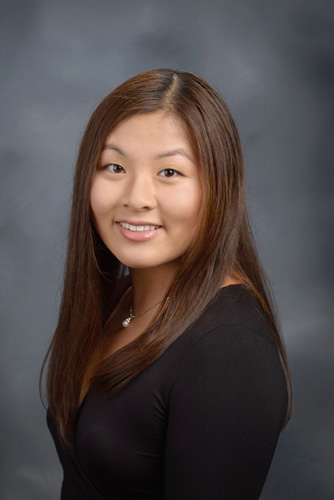 Abigail Kiok Maemoto – graduated from of Palos Verdes High School with a stellar 5.0 GPA. She served in leadership roles throughout her high school years, including Captain of the Varsity Swim team, President of the National Charity League, Ambassador for the Leukemia and Lymphoma Society and the California Prop 14 First High School Student Lead Advocate to name a few. Abigail was also on the Robotics team where her team won first place for design at the Las Vegas Regional Robotics Competition. She is also a children's book author "Stem to the Rescue". Abigail will be attending Stanford University, majoring in Biomedical Engineering.
"The setbacks presented by the pandemic allowed me to seek creative ways to make greater impact, helping me make new connections and grow bolder along the way." - Abigail Kiok Maemoto
---
Go to main navigation