ALLANAH THERESA SMITH – Allanah will be graduating from Leuzinger High School and has a 3.62 GPA. She will attend UCLA and plans to major in Psychology. She is the recipient of several Certificates of Completion including: Delta Sigma Theta Sorority's Delta Gems, which mentors young women, promotes active participation in community service/events, and prepares young women of color for college. Other Certificates of Completion include Microsoft Workshops and Centinela Valley Union High School District Peer Mediation Invitational. Her letters of recommendation spoke highly of her ability to overcome challenges and applauded her for being responsible, resilient, and strong.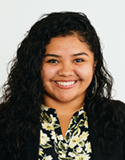 CARLA BRIDGETTE MOSQUERA – Carla will be graduating from Leuzinger High School and has a 4.53 GPA. She will attend UCLA and plans to double major in physiological sciences. Carla has won several awards and achievements including honor roll and the Certificate of Excellence. She is very active and displays her leadership skills in various clubs, such as through her founding of "Tee It Up Club" — her school's first golf club — and the "Mental Health Awareness Club". Carla is always seeking opportunities where her skills and qualities can be of service to others.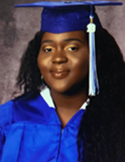 ELIZABETH ADEBIMPE TOMBROWN – Elizabeth will be graduating from Leuzinger High School. She will be attending UCLA and plans to study Neuroscience. Since the 9th grade, Elizabeth has enrolled in 12 Honors and AP courses. She is very active in many clubs, as well as academic and personal enrichment programs, and she is in the CSU Dominguez Hills Upward Bound Math and Science program, which mentors and prepares her for STEM careers. She is also the head videographer and co-producer for Leuzinger's TV media organization. Elizabeth shows determination toward acquiring the help and knowledge needed to pursue higher education and is an asset to her school and community.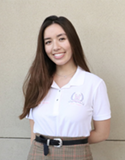 GENEVIEVE TRANG BARRETT – Genevieve attends Westminster High School and has a 4.10 GPA. She will attend UC Irvine and will major in Biological Sciences. She is a patient care volunteer at Fountain Valley Regional Hospital. Genevieve is also involved in several clubs and organizations, such as the Girls League, the California Scholarship Federation, A.W.A.R.E. — which focuses on global issues, Adventure Club, Revelations Club, National Honor Society, M.E.R.I.T.S., Vietnamese American Culture Club and AP Club.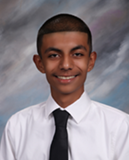 RICHARD ADRIAN TIRADO – Richard will graduate from Pasadena High School and has a 4.0 GPA. He plans to attend UCLA, where he will major in Biological Sciences. Despite personal challenges, Richard gives 100% in everything he does. He volunteers his time at the Altadena Library and Huntington Hospital, and he serves as an assistant website editor intern for Science Systems and Applications, Inc. Richard hopes to achieve his ultimate goal of earning a medical degree so he can work in primary care or as a surgeon.
2019 The CCSSM Belva Roberts Leadership Scholarship Recipients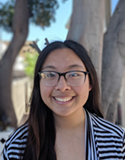 CINDY ADIWIDJAJA – Cindy will be graduating from Leuzinger High School and has a 4.58 GPA. She is accepted to the University of Southern California and plans to major in Health and Human Sciences. She is the Founder and President of a school organization called the Community Clean-up Crew, a group dedicated to promoting wellness and environmental sustainability through cleanups within the school campus, local parks and around the community. Other interests include: Speech & Debate, Key Club, Rotary Club, Reading Partners for AmeriCorps and Lawndale Beautification Committee. One of her teachers had this to share: "Cindy Adiwidjaja leaves a lasting legacy, as she turns every student she touches into a leader, like herself."
Go to main navigation