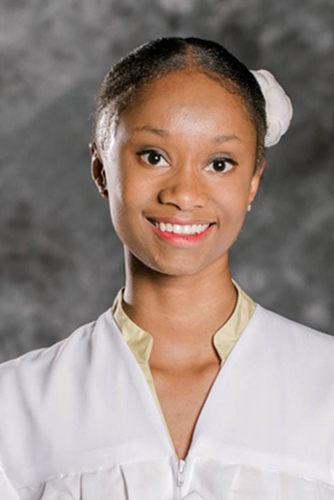 APRIL RUTH OWENS – April is a writer, a scholar, creative artist, and community servant. She is an accomplished ballet and advanced tap dancer, a member of the Lula Washington Dance Theatre company pre-professional dance ensemble and is training to be a dance instructor. April served as a member of the Youth Advisory Committee for the City of Lawndale, volunteered with Rock & Roll Camp for Girls and was an active member of her school's chapter YMCA Youth and Government. She was the founder & president of her school's Philosophy Club.
"Many small stepping-stones together can create a path towards a more sustainable future…" - April Ruth Owens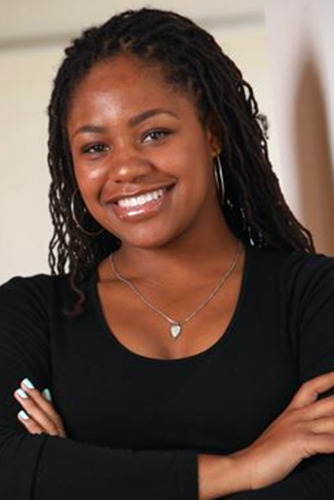 CYDNEY ROSE DAVIS – Cydney is a rising junior at the University of Southern California majoring in Public Policy. She was on the USC Dean's Honor List Fall 2019. Cydney's goal is to work in Health Policy to address the medical treatment and financial disparities that Black women and other women of color face within the healthcare system. In addition to her academic excellence, Cydney is an innovative leader who volunteers her time to the Los Angeles NAACP Youth Council and is the recipient of the 2020 NAACP Los Angeles Youth of the Year Community Service Award.
"My goal is to help children see the world through lenses beyond what they are exposed to in their daily lives." - Cydney Rose Davis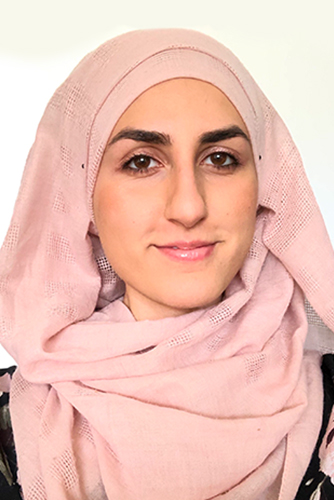 DEENA AYESH – Deena currently attends Los Angeles Harbor College majoring in Chemistry. Her main interests are in science and mathematics. She will be transferring to a University in the Fall. Currently, Deena is Student Vice President, she mentors STEM students, she is a student ambassador, and is on the Dean's honor list. Deena volunteers her time advocating on behalf of the student body and organizing fundraising events. She is also an Arabic instructor.
"Student government was never an activity I thought I would love; but the impact being in it has left on me has caused me to be more open-minded about my goals, and not limit myself to only one passion." - Deena Ayesh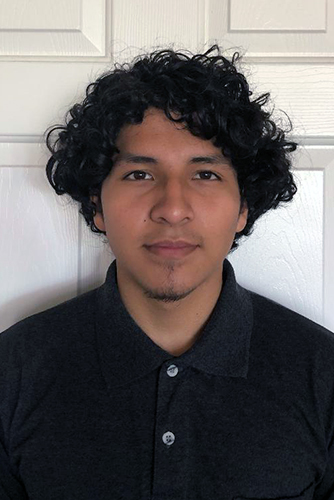 FRANK A. RODRIZ – Frank is a Las Vegas native in his second year at Los Angeles Harbor College, where he is studying computer science and is on the President's Honor list and the Men's Soccer Team. Resilience is one adjective to describe Frank. Despite being homeless and alone when he first moved to LA and losing someone very close to him, he still maintains a job, his position on the soccer field and a 3.9 GPA .
""I will not accept failure as an option and will push through every adversity that comes my way knowing I have someone watching over me and knowing it would make them proud." - Frank Rodriz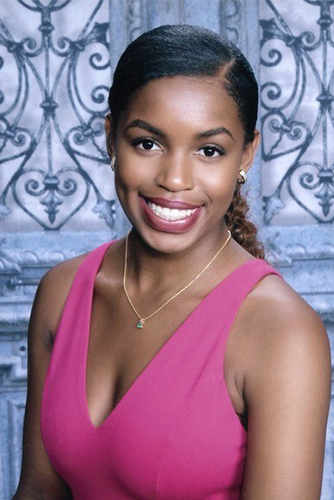 KIMMIA SAUNDERS-BUTLER – Kimmia is a graduating senior from Serra Catholic High School, a nativity volunteer at St. Philip's Church, senior member of the robotics club, a team leader for Black Girls Code and yet is valedictorian for her class, with an incredible 4.7 GPA. While participating in the Young Black Scholars Entrepreneurial training program, Kimmia developed an organic hair care product. Now she looks forward to studying chemical engineering at Georgia Tech so she can use her knowledge to grow Kimmi's Kurls products.
"I know that I will have a tremendous impact in the world." - Kimmia Saunders-Butler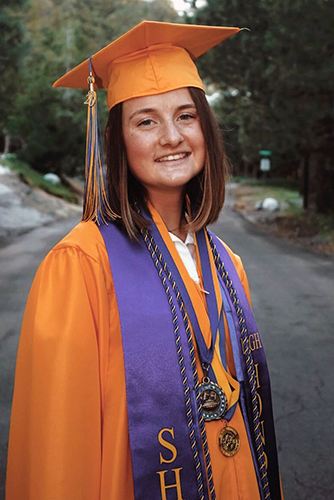 MADISON ANN ELLIOTT – Madison uses her love for running to impact the lives of others. She has volunteered as a Special Olympics mentor and serves as a mentor to elementary and middle school runners. At Serrano High School where she is a graduating senior, Madison competed on both the track and varsity cross country teams all four years. Recently she served as the captain of the cross-country team. Madison looks forward to studying physics at UC Irvine.
"A true leader does not dictate how problems should be solved, but collaboratively listens for input and together reaches solutions." - Madison Ann Elliott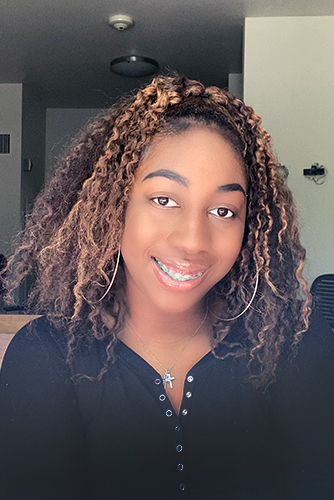 MARRISA JANAE SMITH – Marrisa is a Gardena native who is a freshman at UC Davis studying African American Studies & Community and Regional Development. She is a member of the Dean's List, Delta Mentorship program, Black Student Union and Black Christian Ministries. Despite growing up in poverty in a single parent home, Marrisa continues to focus on her dreams and maintains nearly a 4.0 GPA.
"I don't allow the things that I've experienced to hinder my ability to succeed and hinder my journey to continue to change and evolve." - Marrisa Janae Smith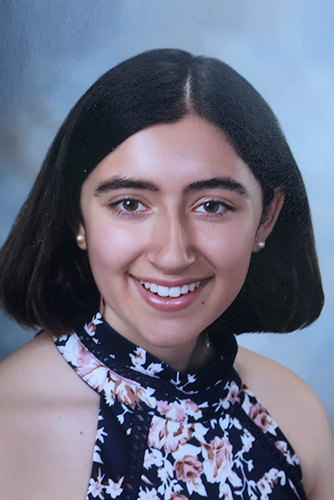 NATALIE FAITH GLASSMAN – Natalie graduated from Culver City High school and is studying physiological science at UCLA. Natalie is passionate about helping others. For her Girl Scout Gold Award project, Natalie proudly worked with the Culver City Fire Department to host CPR trainings for two hundred and eighty people and installed maps in three Culver City schools that identify the campus' automatic external defibrillator usage. She was also in the Osborne Head & Neck Foundation Medical Scholars program. Medical Scholars Program Medical Scholars Program.
"I made my vision a reality, and because of that, a person may survive a situation that they might not have survived before." - Natalie Faith Glassman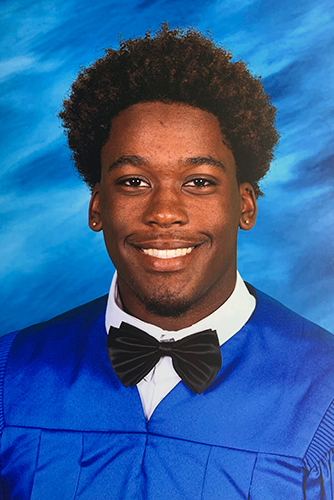 RICKEY D. MCGREGOR, III – Rickey is a graduating senior at St. Bernard High School, who will be attending UC Berkeley to study Business Administration in 2021. Rickey maintains an impressive 4.4 GPA, is a youth leader at his church and is already the CEO/Founder of three companies including Rickey's Recycling Service, Swuave Cuts and Rickey's Party Planning. He dreams of one day giving back to the South Central community he grew up in and was fortunate enough to avoid problems plaguing the area such as drugs, gangs and violence.
"I want to prove that your circumstances don't define you. I want to become everything that kids in my community would dream of if only they saw examples in their community. I want to turn it from an area of hopelessness and despair to a thriving community of hope and success." - Rickey D. McGregor, III
2020 The Belva Roberts Leadership Scholarship Recipient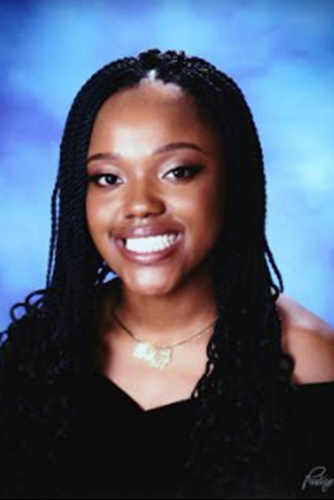 BRIAUNNA PICART – Briaunna is a senior at Hawthorne High School who will be attending University of California, Berkeley in the Fall. She demonstrates excellent leadership skills and is highly motivated. Briaunna is a part of the Student Government, a member of the track and field team, where she leads workouts, and a strong advocate for the LGBTQ+ community, successfully implementing a Gay-Straight Alliance program at her school. Briaunna's goal is to become a cardiothoracic surgeon.
"Education is more than Math, English, Science... Aside from education itself, teachers help build our ability to judge, interpret deeper meanings that help us understand the world we live in, and revise society into something greater by speaking truth into their students' lives about who we are." - Briaunna Picart
---
Go to main navigation